Copyright Notice : This page contains proprietary materials protected under Article 3 of the Berne Convention and copyright duly asserted. Any unauthorised use of text, symbols or concepts used herein are strictly prohibited and punishable under law.
The purpose behind creation of YGLP was to come up with a path-breaking leadership model that can be used across the globe to transform young people into exemplary leaders in their chosen field.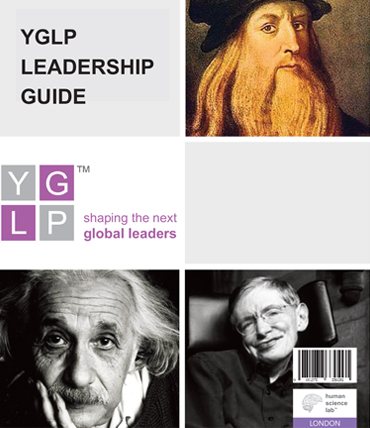 YGLP has been carefully crafted keeping this in perspective. The program uses a scientific mix of text, images, sound and moving picture to create a transformative impact on young minds.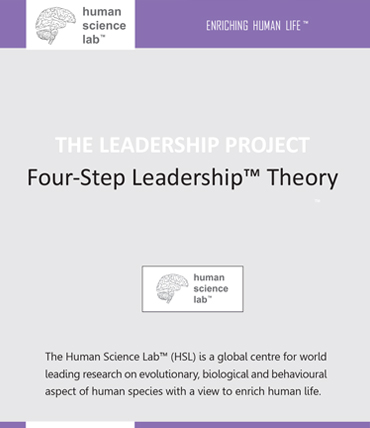 YGLP is based on the Four-Step Leadership™ Principle and Four-Step Leadership™ Theory developed under the transcontinental Leadership Project at Human Science Lab.
The principle states that the leadership achievement of an individual is proportional to the optimal use of four principal components that makes a leader – motivation, planning, energising and executing.
YGLP is made of four modules, each module focusing on one of the four leadership component as identified in the Four-Step Leadership™ Principle.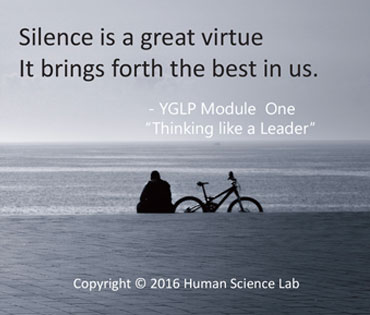 The program is designed keeping in view the age of the candidates, giving great emphasis on clarity and presentation. All resource materials undergo state 0f the art processing at HSL.
YGLP MODULE ONE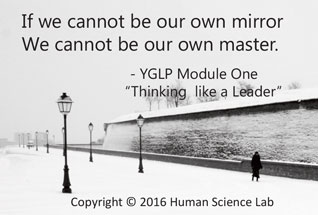 THINKING LIKE A LEADER
This module trains a candidate in breakthrough techniques on disciplining the mind, motivating the mind, building right self-concept, analytical and creative thinking.
YGLP MODULE TWO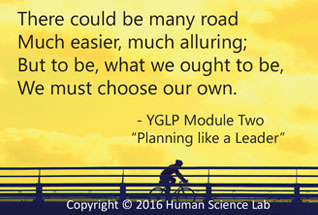 PLANNING LIKE A LEADER
This module trains a candidate in goal-setting, role-model selecting, short-term & long-term planning, cultivating habits and feedback techniques.
YGLP MODULE THREE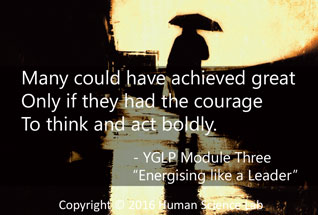 ENERGISING LIKE A LEADER
This module trains a candidate in cultivating the body and mind of a leader through a cutting-edge model on nutrition, health-care, mind-fullness, stress management and resilience.
YGLP MODULE FOUR
EXECUTING LIKE A LEADER
This module trains a candidate in cutting-edge models on human memory & learning, general and emotional intelligence, decision making, ergonomics and optimisation.
YGLP Global Leadership Workshop is held on weekend on different date for different cities with flexible choice of place and date for candidates. The workshops are hosted at 54 host cities across 24 countries in Asia.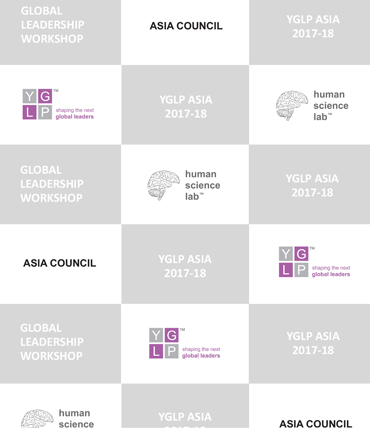 The Workshop is led by eminent fellows from HSL, London, associated with the development of YGLP and includes live presentation from some of the best minds across different discipline.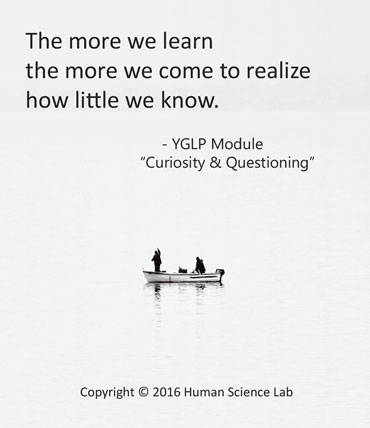 The four core modules of YGLP are supplemented by a specialised module "Curiosity & Questioning". This module is meant to deepen the passion to explore and know, providing a framework for knowledge acquisition.